Executive Limo & Large-party Bus Rentals for San Francsico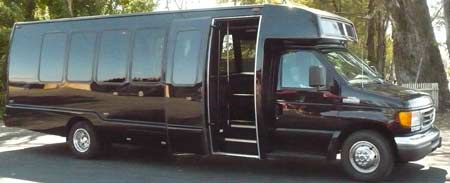 San Francisco Large-party Bus Limo (Executive Bus)
Our San Francisco Executive Bus Rental Service offers the best Luxury Limo Buses in San Francisco.
The large-party Bus Limo has revolutionized luxury transportation in our beautiful City by the Bay - as it provides more space, more comforts and more amenities. Our fleet of large-party Buses offers the best option for large parties who wish to travel together while enjoying themselves with benefits including:
Standing-room
High-fi concert-quality surround sound with iPod/Smartphone/CD auxilliary ports
2 large flat-panels screens
Plush seating
Variable party/mood lighting
Mobile phone docks
Tinted Windows
Easy Access
And much more
Whether you're with colleagues celebrating that big sale, attending a corporate party or en-route to the convention - or if you and friends are just heading out on the town, celebrating at a birthday or anniversary party, preparing for that wedding with a bachelor or bachelorette party or sharing memories of friends and family on the way to a funeral or wake, it is better in a bus!
The best thing about Million Services is that we have local, highly-experienced drivers who arrive on-time and who make sure that every effort is made for the safety, security and enjoyment of our clientele.
This is why we have over 100 5-Star Yelp reviews from our wonderful clients making us the Number 1 local service for large-party bus rentals in San Francisco.
For those who wish to escape the city and enjoy a wonderful Wine Tour of Napa Valley or Sonoma then our Large-party Bus Limo Wine Tours are an ideal excursion offering an array of acclaimed vineyards & wineries as well as the beautiful scenery of the Wine Country.
We are happy to assist with all aspects of your Wine Tour from accommodations to the sights, tastes and entertainment you desire.
Contact us with any questions you have - We'll be glad to help in every way we can: 1-415-724-3246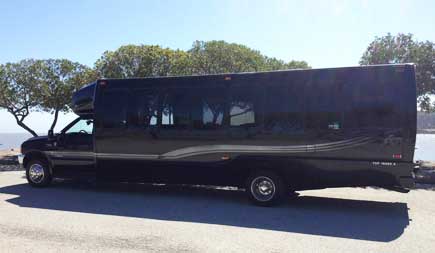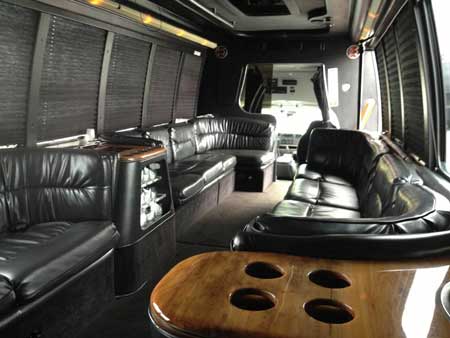 A San Francsico Party Bus allows you to enjoy the comfort and luxury of a limousine while enjoying more space, amenities and more friends along for the ride. It is great for larger parties and for taking your time. Our Executive Limo Buses are designed for the maximum security, comfort, luxury and we have numerous sizes allowing for a customized service which meets your groups specific needs.
Contact us today for a free consultation on your luxury transportation needs and find out why Million Services is rated 5-Stars!