Stretched Limousine Rentals in San Francisco, the Bay Area and the Wine Country
Stretched Limousines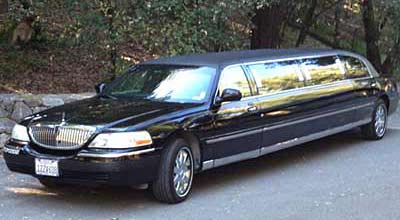 As a classic, Stretched Limousines are the opulent standard for luxury travel for smaller parties, namely up to 8 people. Our Limos are late-model vehicles with all of the desired amenities for luxury travel; from the client area which includes climate control, tech and comfort features for your relaxation and enjoyment as well as things like privacy glass so that your ride is both luxurious and exclusive.
Our luxury limousines feature modern design and mechanics offering a smooth ride while also offering the latest in safety technology. Our job is not only to get you there in comfort and style but safely and soundly.
We have many different limo styles and models to choose from. Let us know what you're looking for or call us to find the perfect limousine for your needs.
Our stretches are the modern version of an elite classic.
Call us today for the best service in the Bay Area or use the form below to get a quaote.
Coronavirus/COVID-19 Essential Transportation: All of our luxury vehicles are available for essential business travel, essential medical travel, essential legal travel, as well as personal and group travel for essential activities all while using all necessary precautions as prescribed by law. Our vehicles are regularly cleaned and sterilized using both non-toxic and natural chemicals as well as medical-grade UV light treatments.